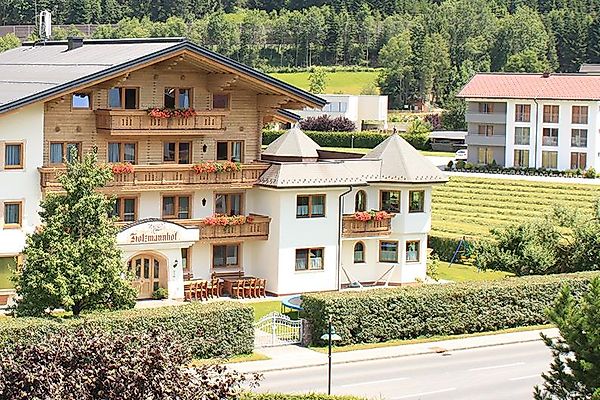 Appartements Holzmannhof
Ferien am familienfreundlichen Bauernhof in Zentraler Lage.
Wir bieten Ihnen und den Kindern einen großen Garten mit Spielplatz für Groß und Klein.
Von der Schaukel bis zur Wippe oder dem Trampolin finden Sie alles im Freien.
Kostenlos stehen Fahrräder zum Ausleihen bereit. Sie finden in der Garage auch Roller, Go-Karts, Dreiraller uvm.
Unsere Hasen, Katzen, Hühner, Ziegen oder auch die Kühe finden Sie im Streichelzoo und im Stall.
Als Schlechtwetterprogramm können sich die Kleinen im Kinderspielraum austoben.
Für die "Großen" haben wir eine Sauna, Solarium und Infarotkabine.
Gerne können Sie auch unseren Fitnessraum oder Tischtennisraum jederzeit nutzen.
Es besteht auch die Möglichkeit, dass Sie sich noch gemütlich in unserem Aufenthaltsraum zusammen setzen.
Zur Verfügung steht Ihnen auch eine Waschmaschine, falls die Kids mal zu toll im Matsch gespielt haben.
Frische Brötchen werden Ihnen auf Wunsch am Morgen direkt bis zur Türe der voll ausgestatten Wohnung geliefert.


Location
right at the cross-country ski trail
right at the ski-bus/ hiking-bus/ bus stop
Do you want to allow Integration of external maps material?