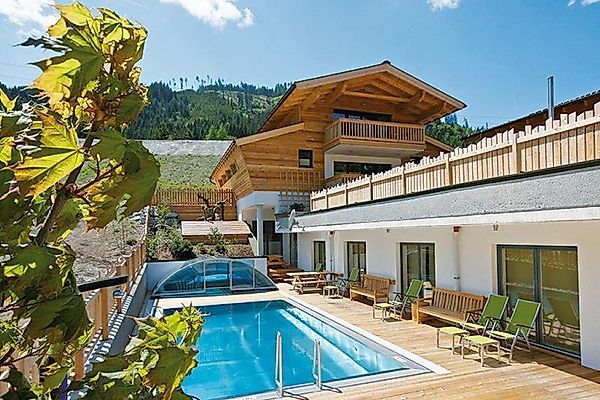 Alpin-Chalet Flachauwinkl
Rent an alpine dream chalet completely for yourselves, your friends and your family. With the charm and cosiness of a mountain lodge, but with the comfort of a large, modern, holiday home. 220m² all to yourselves. The chalet also can be booked as Alpin-Flatlet (cosy apartment for 1-5 person). Each flatlet has a shower/WC and a breakfast kitchen like a small holiday apartment, a big terrace as well as a reserved parking place on the parking deck. Furthermore the Alpin Chalet also can be booked as your completely personal, small, private hotel. Breakfast and Dinner will be catered and served as a buffet in your own chalet. A housemaid comes in twice a day to tidy up. The house is situated in the middle of the alps, the best place for hiker, biker and nature lovers.
Location
right at the cross-country ski trail
Facilities / Services
laundry facilities available
barbecue area (with benches)
parking space for bicycles
house can be stayed in alone
Do you want to allow Integration of external maps material?