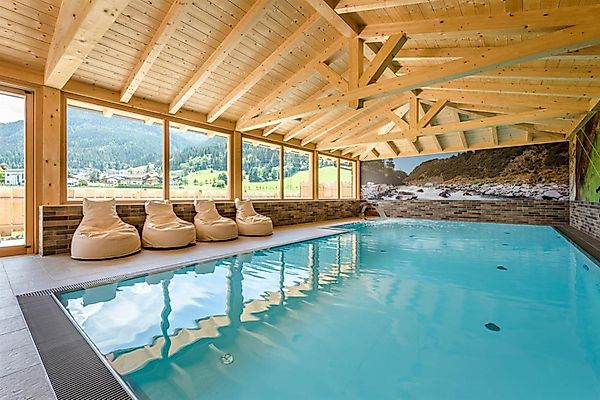 Almlust
Your Almlust in Flachau: Restaurants and shops nearby. Accommodation options range from comfortable rooms to spacious apartments and luxurious chalets. The Almlust breakfast buffet features regional, homemade indulgences. Relax in the wellness area, indoor pool, Almsee, Almlust garden, or private spa. On-site mountain activities include rafting, canyoning, e-biking, mountain biking, climbing, scaling the Almlust rock, and taking the Flying Fox to the high ropes course. The Almlust grounds are an adventure playground. The day bar invites you to enjoy Grantn Wasser or snacks.
For bargain hunters, our Almpartment Smart/Family: Here, you're in the employee dorms, with a supermarket and pub in the building. You get the most affordable price at Almlust, foregoing access to the pool, sauna, Almsee, and breakfast. We can add these amenities for a fee. Naturally, the supermarket and pub may not always operate completely noise-free, despite our genuine efforts; it can get lively at times.
Location
right at the cross-country ski trail
Sports / Leisure time
hikes/guided hiking tours
ski instructor/tour guide
reduced admission to indoor/outdoor pool
free admission to indoor/outdoor pool
organized activities/guest services/house program
Facilities / Services
apartments with hotel service
laundry facilities available
apts. with shopping service
barbecue area (with benches)
parking space for bicycles
internet - e-mail available
house can be stayed in alone
Do you want to allow Integration of external maps material?