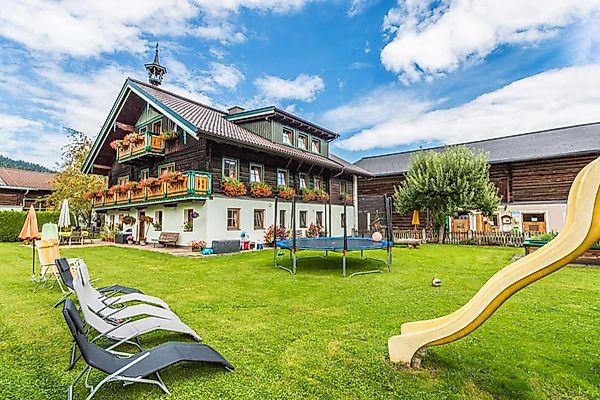 Vorderklinglhub
he farm is located in the center of Flachau. Ski bus stop, supermarket, and hiking trails are nearby.
The cross-country ski trail leads directly past the farm. Next to the farm is our restaurant " Dorfalm" with farm store, and a milk or vending machine.
The apartments are fully equipped, and in the large vacation apartment is partly a balcony. Animals all year round on the farm.
Location
right at the cross-country ski trail
Facilities / Services
covered parking for motorcycles
barbecue area (with benches)
animals on farm year-round
Do you want to allow Integration of external maps material?