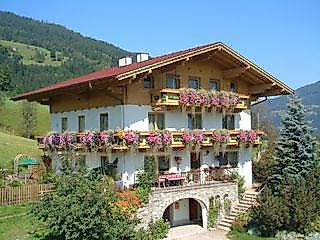 Oberfischergut
Unser familienfreundlicher Bauernhof liegt sonnig und frei im Flachauer Ortsteil Reitdorf. Schon am frühen Morgen können Sie von Ihrem gemütlichen Appartement aus den Sonnenaufgang über den Salzburger Bergen genießen.
Im Sommer starten Sie von der Haustür weg in die gut markierten Wanderwege und Mountainbikerouten der Salzburger Sportwelt und können die Naturschönheiten unserer Urlaubsregion genießen. Nach einem aufregenden Urlaubstag lädt der nahe gelegene Ebener Badesee noch zum Schwimmen ein.
Do you want to allow Integration of external maps material?