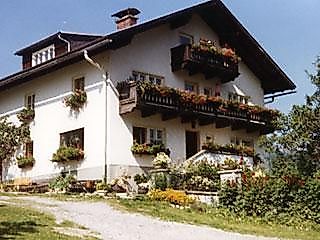 Mühllehen
The house is very centrally located and has 8 bedrooms, a recreation room and a kitchen. The Therme Amadé is about 7 kilometres away. It is perfectly for groups up to 22 people. Minigolf course and big children's playground are in 4 minutes walking distance.
Location
right at the cross-country ski trail
Facilities / Services
barbecue area (with benches)
parking space for bicycles
house can be stayed in alone
Do you want to allow Integration of external maps material?